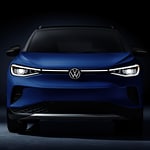 The Volkswagen ID.4 is an all-electric SUV that is set to be released in 2022. This vehicle is the first of its kind from Volkswagen, and it is sure to make a statement on the roads. The exterior of the ID.4 is modern and sleek, with a few distinct features that make it stand out from the crowd.
The front of the ID.4 features a wide, grille-less design that gives the car a unique look. The LED headlights are slim and elongated, with a light bar that runs across the top. The sides of the car are smooth and aerodynamic, with a sloping roofline that gives the car a sporty look. The rear of the car has a full-width light bar, along with a rear spoiler and a diffuser-style bumper.
Of course, this all-electric vehicle will get you where you need to go in style while also decreasing your environmental footprint.